The Mini-Weld Model 6 Airless Plastic Welder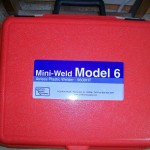 The Mini-Weld Model 6 Airless Plastic Welder is a tool that every repair person must have in his toolbox. From plastic car bumpers, radiators overflow tanks, to water tanks, and more, this Model 6 plastic welder repairs them all. Like most people, I have gotten use to replacing a cracked or broken item made of plastic. Now I have to train myself to think differently, as now I am able to repair plastic. Watch my YouTube video of a 1500 gallon water tank I did for my first repair.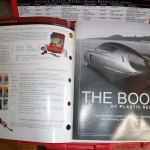 I was unsure of what type of plastic my water tank was made of, and I needed to use the proper plastic for a solid repair. My questions were answered after reading one of the enclosed booklets. I also learned that the area to be welded must be clean and free of any oils or contaminants so the weld will hold. I used a pear shaped burring bit with a Dremel tool to do the cleaning job. However, a cordless drill and burring bit would have worked just as well in this repair. See this repair.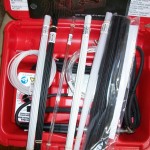 The Model 6 Airless Plastic Welder comes in a molded case with plastics, and instructions to make your first weld. There is an instructional DVD as well, which demonstrates various techniques of plastic welding on different types of plastics. Included are numerous plastic rods, two soldering tips, and a wire brush. The soldering iron, an 80 watt adjustable controlled model, even comes with a metal stand. There is even a piece of wire mesh for those plastic repair jobs that require extra strength.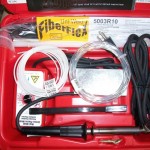 The Mini-Weld Model 6 Airless Plastic Welder is a very complete kit designed to make a success of your first plastic weld. The soldering iron is a solid tool, as are the tips, unlike some discount plastic welding irons. Go to Amazon and read the comments. I believe the contents of the Mini-Weld Model 6 Airless Plastic Welder kit, and the quality justifies its price. I know this plastic welder works and works well and I highly recommend it.