Pittsburg 3 Ton Aluminum Racing Jack Stands
I decided to try the Pittsburg 3 Ton Aluminum Racing Jack Stands.  I needed to replace my worn heavy steel jack stands, which had served me well for years.  When I work under anything automotive, I always use a jack stand.  Remember,"Working safely may get old, but so do those who practice it.  ".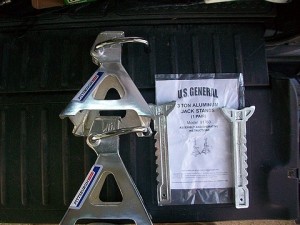 Feeling that I owed it to myself to buy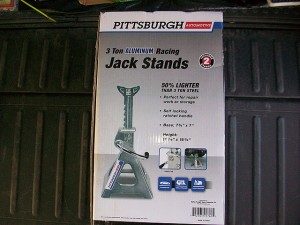 some new jack stands, perhaps a bit lighter and stronger, I searched for the best price.  After shopping around the web and deciding between steel and aluminum, I chose aluminum. They were on sale ($39.99) which made it even better. I must admit that free shipping as well sways me.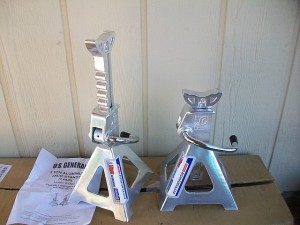 Within ten days, my package arrived.  Of course, when I picked it up, I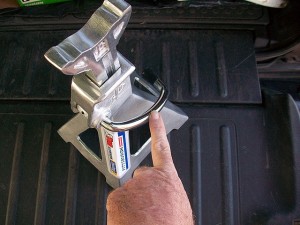 knew it was not my stands.  The box was too light.  To my surprise, it was my stands.  I thought to myself, how light they were, box included. Surely, there was only one stand in the box! Wrong again! There were two stands—I decided to weigh them.  Wow, 9lbs 8oz. box included! I will not be lugging around heavy steel jack stands any more.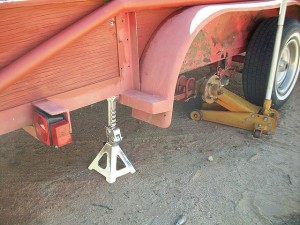 I just had to try these.  It just so happens that my hauling trailer has a flat tire, was missing a wheel-bearing cap, and had dirt in the wheel bearing.  I recently purchased this trailer, and I was putting it back it proper working condition, so it was a good time to use my new stands, or at least one of them.  Everything I needed, the instructions, stands, and how they worked was in the box.
The instructions are simple, as you might guess, and I read all the safety precautions, as well.   I put one to work immediately under my trailer it was no doubt the best stand I have ever put to use.  The stand maneuvered easily and the height adjustment was easy, as well.  I highly recommend these. 😀